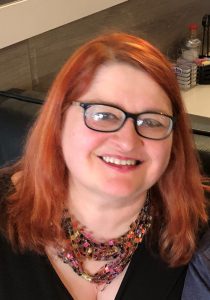 Elonka Dunin
Elonka is a longtime PhreakNIC attendee, whose solution of the PhreakNIC 3.0 Code launched her public career in codebreaking. She is the author or co-author of four books on cryptography, the most recent of which just came out a few months ago: "Codebreaking (Expanded Edition)".She currently lives in Washington DC with her cat, Crypto Kitty
---
Winn Schwartau
The "Civilian Architect of Information Warfare"
– Commodore Pat Tyrrell OBE Royal Navy, 1996
Winn has lived Cybersecurity since 1983, and now says, "I think, maybe, I'm just starting to understand it." His predictions about the internet & security have been scarily spot on. He coined the term "Electronic Pearl Harbor" while testifying before Congress in 1991. His seminal book, "Information Warfare" showed the world how and why massive identity theft, cyber-espionage, nation-state hacking, and cyber-terrorism would be an integral part of the future (today's present).
His upcoming book, "Metawar," (a term he coined) describes the art and science of reality distortion, disinformation, manipulation, and addiction in the metaverse. Increasingly impressive immersive technologies, active metacontent orchestration, and powerful feedback systems (OODA loops) will amplify disinformation through believable simulations and the powerful addictive effects of reward-based virtual existences. At some distant date, the metapoint will be reached, where persistent immersive simulations will be indistinguishable from our default 'reality'. Just with current and short-term technological capabilities, the security, privacy, ethics, and global policy implications are staggering.
His last book, "Analogue Network Security" is a time-based probabilistic approach to justifiable security. By hybridizing analogue and digital security techniques, he offers methods to "fix security and the internet", including fake news, spam, phishing, DDoS, and more. It will twist your mind. "The Best Cybersecurity Book of All Time," Cyber Defense Magazine.
• Fellow, Royal Society of the Arts
• Distinguished Fellow: Ponemon Institute
• Lifetime Achievement Award, DefCon XXXI
• 30 Year DefCon Goon Retirement
• International Security Hall of Fame: ISSA
• Top-20 industry pioneers: SC Magazine.
• Top 25 Most Influential: Security Magazine
• Top 5 Security Thinkers: SC Magazine.
• Power Thinker and one of the 50 most powerful people: Network World.
• 30 Year DefCon Goon (Ret.)
• Top Rated (4.85/5) RSA Speaker
• Top Rated Webinar: 4.56 (ISC2)
• .001% Top Influencer RSAC
• Global Power Speaker
Author: "Pearl Harbor Dot Com" (Die Hard IV; the world's first novel-on-the-net 1993, Project Gutenberg) 3 volumes of "Information Warfare", "CyberShock", "Internet and Computer Ethics for Kids" (The Best Security Book Ever Written, Dr. Fred Cohen) and a few more.
Executive Producer: "Hackers Are People Too"
Founder: The Security Awareness Company, Hacker Jeopardy, Security Experts, InfowarCon. Former recording engineer and producer.
http://www.WinnSchwartau.com
@WinnSchwartau
www.linkedin.com/in/winnschwartau
https://en.wikipedia.org/wiki/Winn_Schwartau
https://www.facebook.com/winn.schwartau
---
poiupoiu
poiupoiu lives in Huntsville, AL and loves some FFmpeg, rsync, SSH, and the Oxford Comma. He has spoken at PhreakNIC previously regarding FFmpeg, Video Editing, and other nerdy subjects. This year, he brings a new nerdy talk to the table!
---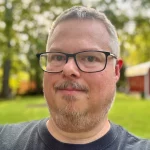 Ron Foster
Ron has been breaking applications for over 20 years. From early days at SUN Microsystems to currently being the director of appsec testing at saltworks security the passion to hack all the things is part of his DNA
---

Tain
Tain is a Maker, originally from Huntsville, AL. His interests include his family, hobby CNC wood working, 3d printing, and pottery.
---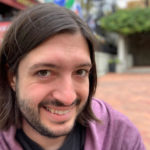 Tyler Crumpton
Tyler Crumpton thrives on creating things that wouldn't exist otherwise, especially if they have the potential to inspire others. From playful and interactive LED displays, to silly useless IoT projects, down to synthesizers built from hot dogs, his quest is aimed at sparking a bit of joy where least expected. His toybox usually includes microcontrollers, laser cutters, 3D printers, CNC machines, and whatever else makes it easier to go from goofy idea to goofy reality.
---
Matt Varian
Had a pretty awesome carrier as far as engineers go, first job after college was a 12hr/day 7 days/week in Afghanistan fixing bomb robots, followed by a job doing biometrics and then testing of a ICBM interceptor, and now the main engineer for a wide variety of projects.
---
hfuller
Hunter "hfuller" Fuller is a network engineer by trade, hacker by destiny, and Huntsville resident by wacky happenstance. They climb towers, fire lasers, and write to mailing lists, all with reckless abandon. Their hobbies including making lights blink and observing lights that are already blinking.
---
operat0r
I am an experienced IT security professional with over 20 years of hands-on experience in networking and information security. I have a passion for growing local information security groups and talent by speaking at conferences, creating online videos/articles, and teaching Red/Blue Team at a local maker space. Sharing my knowledge and learning from others is something I truly enjoy.
Throughout my career, I have worked with various platforms and networks in small to Fortune 500 companies. I can assist in identifying and collaborating to resolve both known and previously unknown issues.
---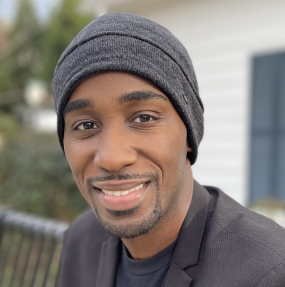 Mike Ivey
My name is Mike, and I'm a Security Engineer with a passion for building and problem-solving. I've had the privilege of working in a variety of security roles, including as a penetration tester and system administrator, and have always been fascinated by how things work.
Over the course of my career, I've had the opportunity to help build and improve security programs for a number of organizations, primarily startups. I've deployed various security controls to help mature these programs, and I'm always looking for new ways to improve and enhance security.
---
Evelyn Cronnon
Security Engineer at CAT Labs – a tech startup building tools to fight crypto crime. Pentester who lives and breathes cybersecurity. Finished in the top 3% in National Cyber League CTF with over 6000 competitors. Kennesaw State University graduate with a BS in Information Technology and Founder of Information Systems Security Association at KSU with over 300 members.
---
Joe Cathell
Joe Cathell is an Senior Cybersecurity Engineer at for TechGuard Security. When not putting corporate security through it's paces, he can usually be found at the Arch Reactor Hackerspace in St. Louis, MO. Joe is one of the founding members of Arch Reactor. He is also the co-organizers of the monthly STL2600 / DC314 meetup, as well as a regular presenter.
---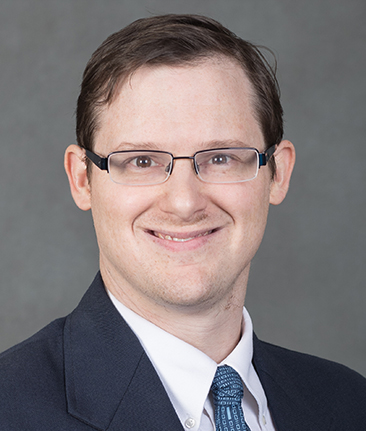 Dr. James Church
Dr. James Church is an Associate Professor of Computer Science and Information Technology at Austin Peay State University since 2016. He completed his Ph.D. in Computer Science from the University of Mississippi in 2014. In 2017, he started and continues to lead APSU Coding Camps, which teach computer literacy, online safety, and programming skills to young children, and over 2,000 children have been through program. In addition to teaching, he's been the program chair of the ACM Mid-Southeast Conference since 2019. He has authored one book, "Learning Haskell Data Analysis," and one popular Amazon Alexa game that has been played over 20,000 times titled "Hunt the Yeti." He enjoys traveling with his wife, Michelle Allen, and playing with their adorable pet iguana, Khan.
---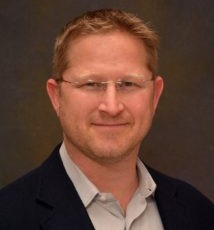 Jon Hoscheit
Jon Hoscheit is a founding partner for Data Suites Datacenters (Murfreesboro Data), as well as the Murfreesboro Technology Council and several consulting groups.
Before dedicating his time to Data Suites, the Technology Council, and the consulting practices, Jon gained over 20 years of enterprise experience with the IRS, several Fortune 500 Medical companies and non-profit charities. Throughout his career, Jon focused on improving and enhancing people around him.
Jon has education ranging from multiple Voice, Network, and Microsoft certifications, as well as education from multiple Universities in several technology degree fields ranging from Information Management to CIS.
---
Michael Walker
Michael is a Software Engineer with years of software development experience in a broad array of domains, ranging from Advertising, Education, Experimental R&D, to White-Label B2B Applications. He has a solid understanding of full mobile and software development life cycles, changing standards, UIX, and Agile methodologies. Dedicated to continuously developing, implementing, and adopting new technologies when they provide solid benefits to the project to maximize development efficiency and produce innovative applications.
Michael attended Youngstown State University and graduated Summa Cum Laude in a degree in Computer Science and a minor in Mathematics. He then attended Vanderbilt University for his Masters in Computer Science and initially pursued a PhD in Computer Science before exiting and pursing industry positions. While at Vanderbilt Michael along with his PhD advisors Dr. Douglas Schmidt and Dr. Jules White created the first Specialization on Android App Development on the Coursera platform. Afterwards, Michael also was an adjunct faculty member for Youngstown State University's Computer Science and Information Systems department, teaching courses ranging from System Config. & Maintenance and Advanced Object Oriented Programming to Parallel & Distributed Computing.
Currently Michael is a Mobile Device Developer with Baxter Healthcare. Michael has been working as a contract developer for various companies for the past 2 years.
---
Jason Beaty
IT executive with 23 years' experience in Management, Security Administration, Auditing, Network Administration, and Corporate Training. Extensive Experience building policies, procedures, and mechanisms for use in HIPAA, SOX and PCI compliance.
---
Meade Kincke
Meade, Founder and CEO of Imperfektus, has been playing this game for over 17 years. He has worked in any arena imaginable. Always the trailblazer, Meade is a unique animal who defines innovation and continually pushes the envelope. Wearing a giant tin-foil hat is a huge part of who he is, because without security, there is nothing.
---
Oddball
Oddball is a long time friend to PhreakNIC and has served many roles to the conference and the Nashville2600 in past years. Oddball also has helped run other local conferences like Hypericon. He is a Blue Team sysadmin by day who somehow winds up getting pulled into special projects involving anything linux or micro PCs. He is known for being a kilt enthusiast, and is a avid supporter of the Second Amendment.
---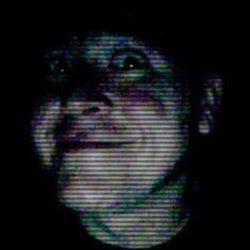 Dagmar d'Surreal
Dagmar was a founding member of PhreakNIC and the Nashville2600. There are rumors that he once authored the parody logo "Hacker Inside" that PhreakNIC puts on just about everything. When asked he may deny this..
Dagmar is a well known figure in the System Administration circles in Nashville for his expertise in Linux and perl.
---
brimstone
Armchair architect × Agent of creativity & humor × Future compatible × Sysadmin finding poetry in code × AGPLv3 enthusiast × Timezone believer × he/him
---
Ben Hicks
Ben Hicks has served as the programming director for PhreakNIC over the last 6 PhreakNIC conferences. He has over 25 years in the IT industry with 20 years of that dedicated to Healthcare IT. Ben serves as a CISO by day and got his start in the cybersecurity side of Information Technology in 2009 when he stumbled across this group called the "Nashville2600" and went to this odd conference called "PHREAKNIC" where he found his people and this amazing community and went down a rabbit hole of which he has never fully returned.
---